SKART- visit to London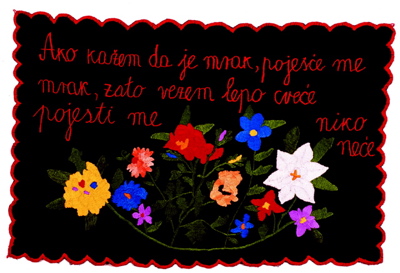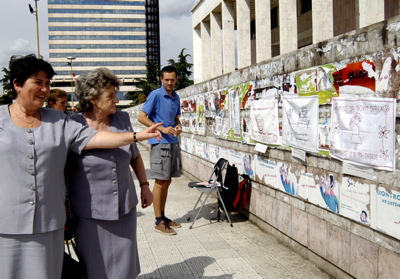 We are excited to announce the arrival of SKART- artist/mixed media/design duo from Belgrade!
During their stay, based at SPACE studios, they hope to continue a previous project, involving using traditional modes of embroidery common in Serbian households to stitch together new provocative messages, in collaboration with local women and children's groups in Hackney.
Saturday 10 February, 3pm: Presentation by Skart about their work
Saturday 3 March, 3pm: Launch event of Skart's New Embroideries project
Refreshments will be served!
Address: SPACE, 129 - 131 Mare St, Hackney, London, E8 3RH
The final pieces will be displayed in local public places in Hackney. Past New Embroideries makers include the Single Mothers Association in Belgrade, women's refugee groups, and village embroidery groups in Serbia, Austria and Germany.
SKART info-courtesey culture base
http://www.fingerweb.org/finger8_12/finger11/skart.html
http://www.horkeskart.org.yu/english.php